And They Called Her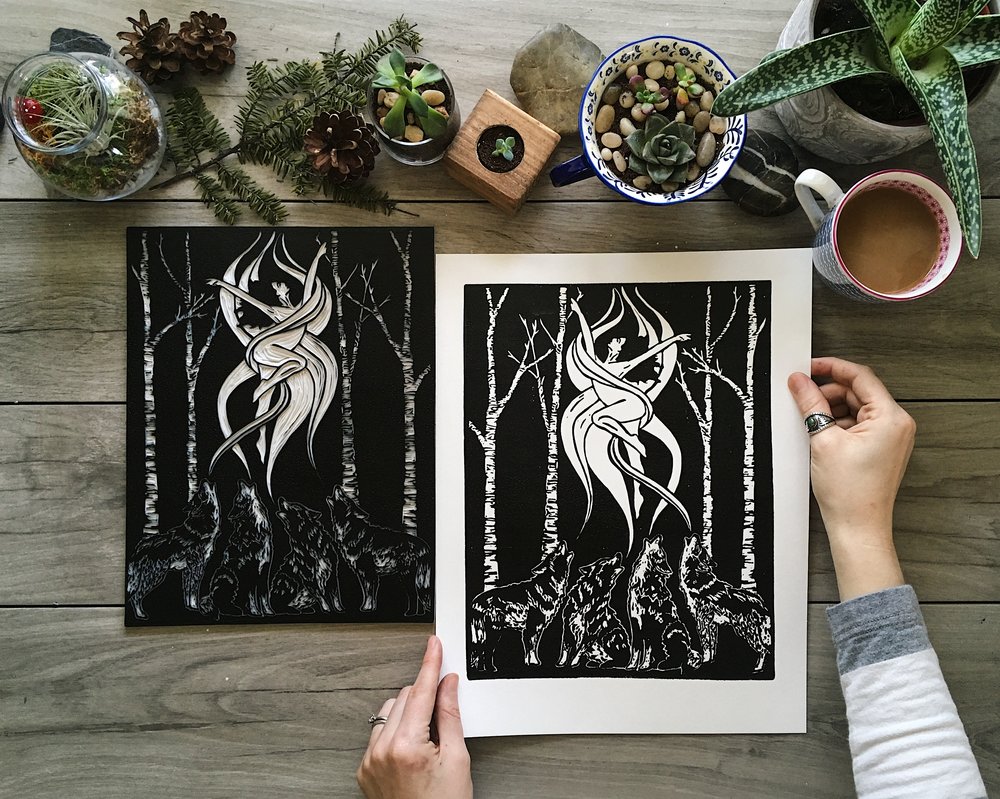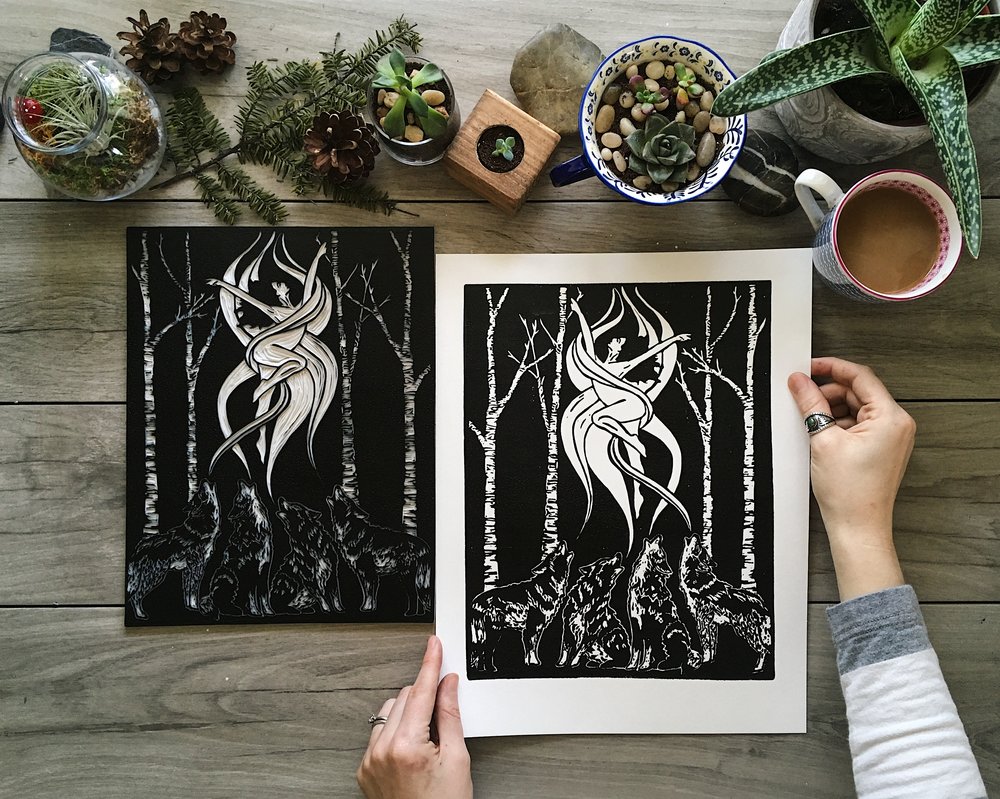 sold out
And They Called Her
"And They Called Her" depicts an origin story of sorts, with four wolves howling a woman into existence, surrounded by birch trees on a dark night. The image was first drawn and then carved by hand, and finally hand-pressed on heavy white printmaking paper.
The actual image is approximately 9"x12", but the paper is cut larger to allow white space within a frame if the buyer prefers.
Print is currently available in all black ink on white paper. If you have any questions, please email me.
Due to the handmade nature of blockprinting, each print will be unique with its own variations. Rest assured, care will be taken to guarantee you love your print!