Mountain's River Bank Woven Throw (PRE-SALE)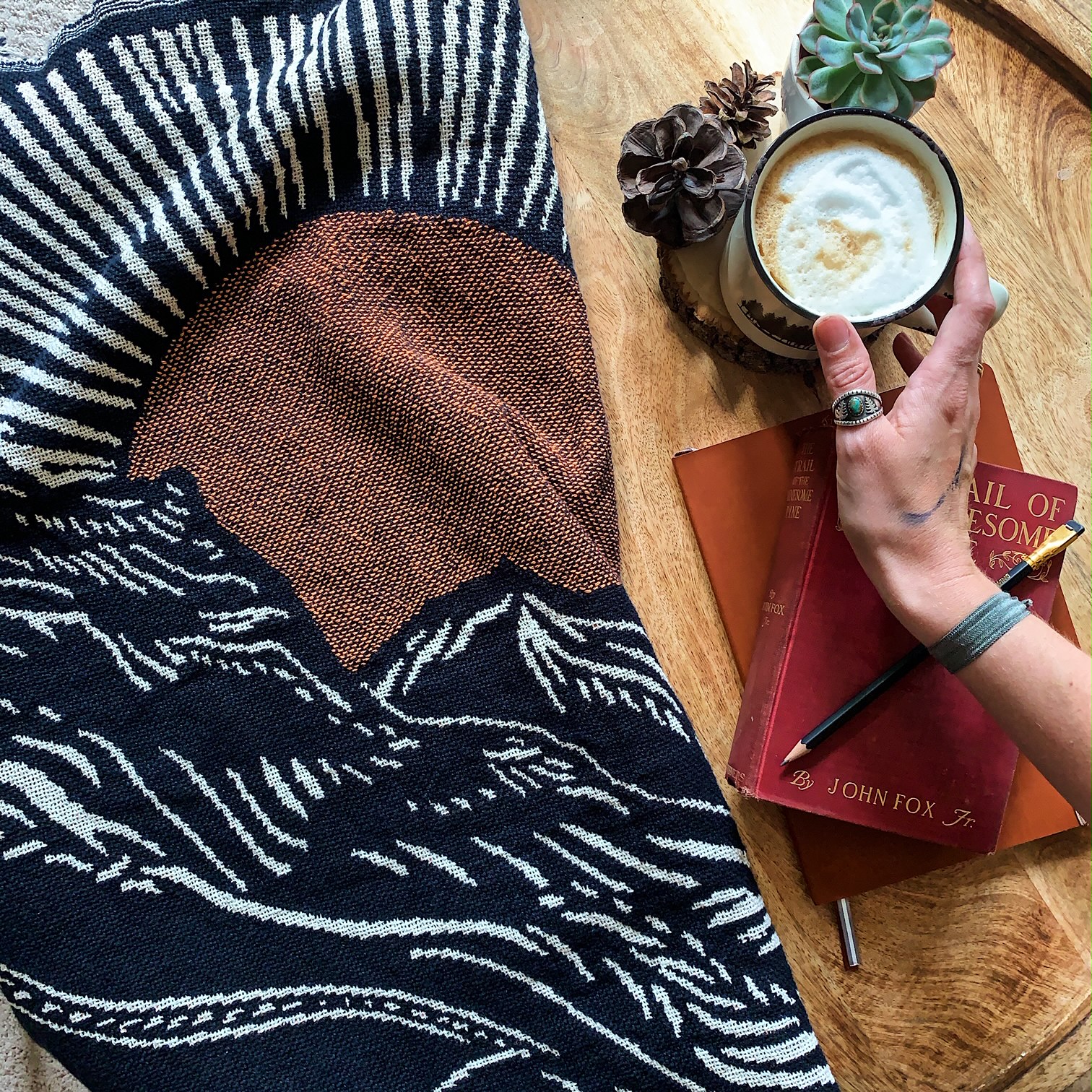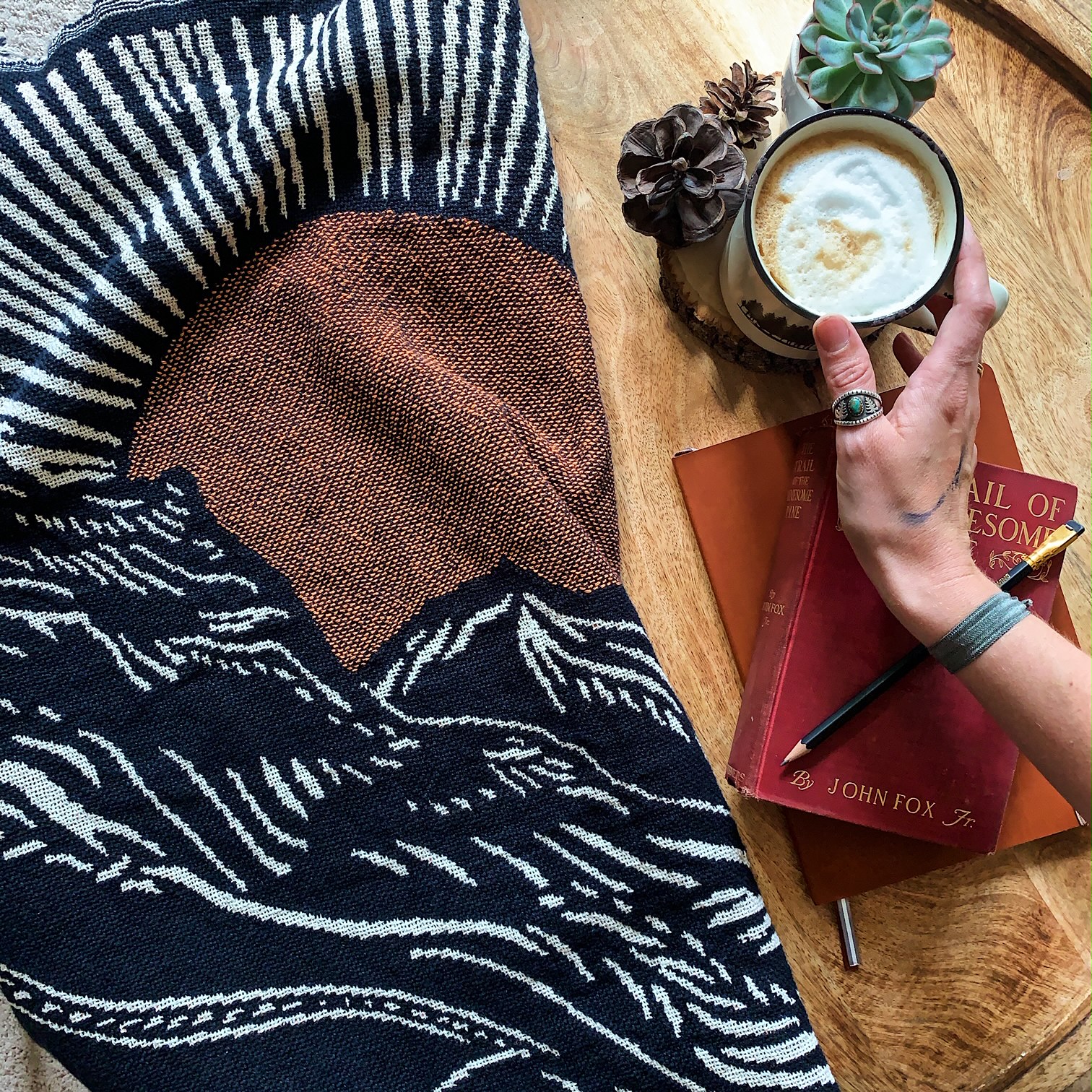 sale
Mountain's River Bank Woven Throw (PRE-SALE)
(PRE-SALE LISTING. Please read full details!)
The Mountain's River Bank, one of my all-time favorite prints, is now available as a beautifully woven throw blanket! Made from 100% cotton yarn in 2.5-layers, this blanket has a cozy, comfortable weight, making it ideal for curling up on the couch or ground cover for park picnics. That said, it could just as easily be hung as a tapestry piece in your home, as it has all the lovely details from the original print.
The blanket measures 48"x68", with four fringed edges. 100% cotton and machine-washable, which means it's not only comfortable against the skin, but convenient for regular use. Made in the USA.
Please note, this is a discounted pre-sale listing. The blanket will be available to purchase at this price until July 21st at midnight EST. Orders will ship mid-to-late August, as soon as they're ready! If you order an additional item (print, mug, etc.), that item will ship when ready.
If you have a storefront and are interested in wholesaling the blanket, please reach out via email to discuss.