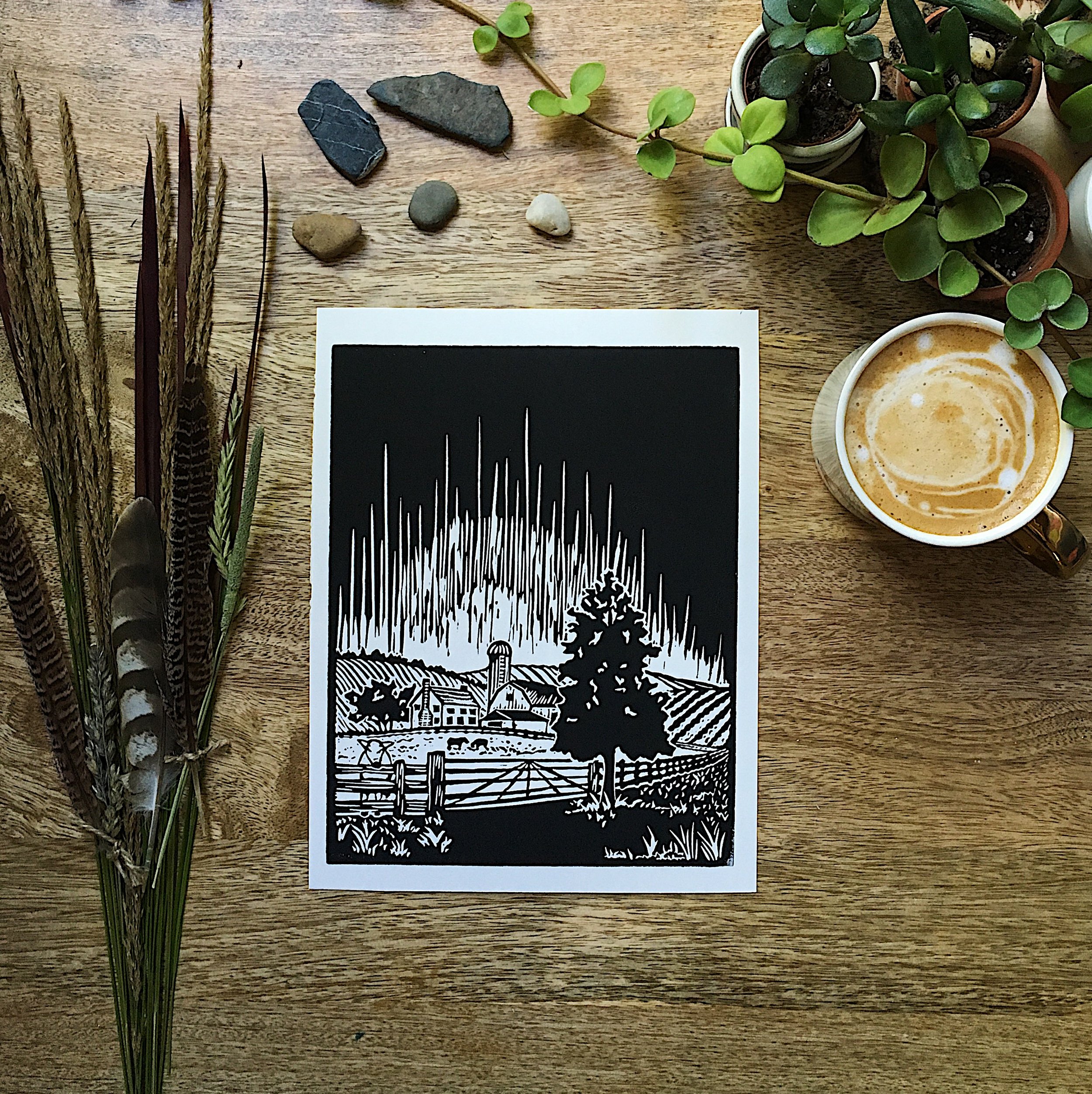 Past the Fence
"Past the Fence" is an original block print, featuring the pin oak alongside a picturesque farm at dawn, with rolling fields in the distance. The image was first sketched and then carved from a single block. This installment of the Pin Oak series is dear to my heart, as a lover of independent family farms, and inspiration came from my aunt's beautiful land and trees in the fields.
Image is approximately 8"x10" with signature and title at the bottom of white paper. Full sheet of paper is approximately 8.5"x11".

Due to the handmade nature of blockprinting, each print will be unique and may differ slightly from the pictured original. Rest assured, care will be taken to guarantee you love your print!

This print is UNFRAMED.