Highland Cow (Limited Edition)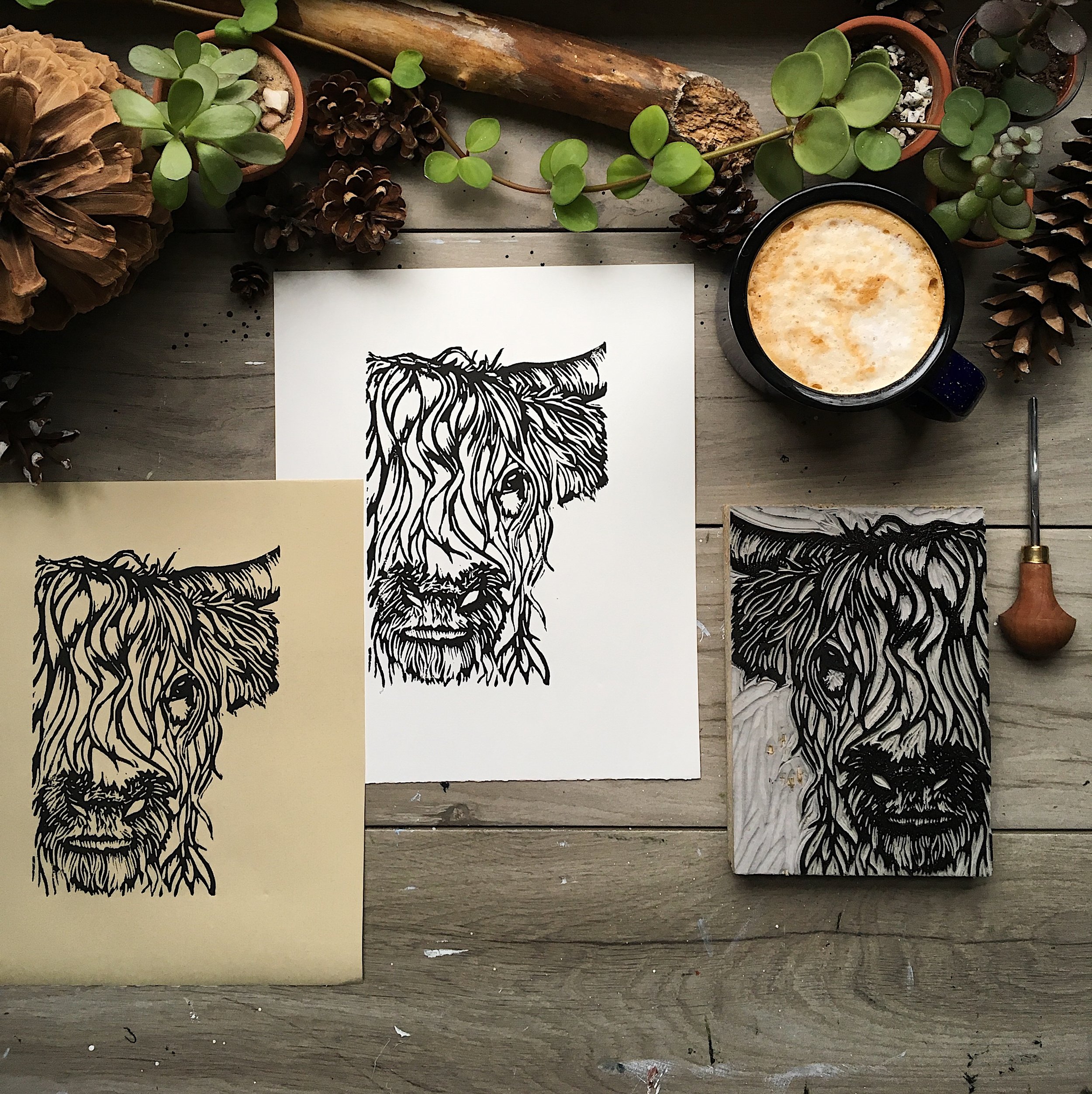 Highland Cow (Limited Edition)
"Highland Cow" is an original block print portrait of one of the handsomest creatures in existence. At once majestic and adorable! The image was first sketched and then carved from a 5"x7" linoleum block, and each print is hand-pressed. This is a numbered edition of 40, with 20 of each color available.
The image is just under 5"x7" printed on paper that is approximately 8"x10" (slight variation is possible due to hand-cutting), leaving a wide margin for various framing options. The print is signed with the number, title and year at the bottom, and is available in black ink on either Nideggen natural or white 100% cotton Stonehenge paper.

Due to the handmade nature of blockprinting, each print will be unique and may differ slightly from the pictured original. Due to the large black areas of this design, there will be slight patching. Rest assured, care will be taken to guarantee you love your print!

This print is UNFRAMED.