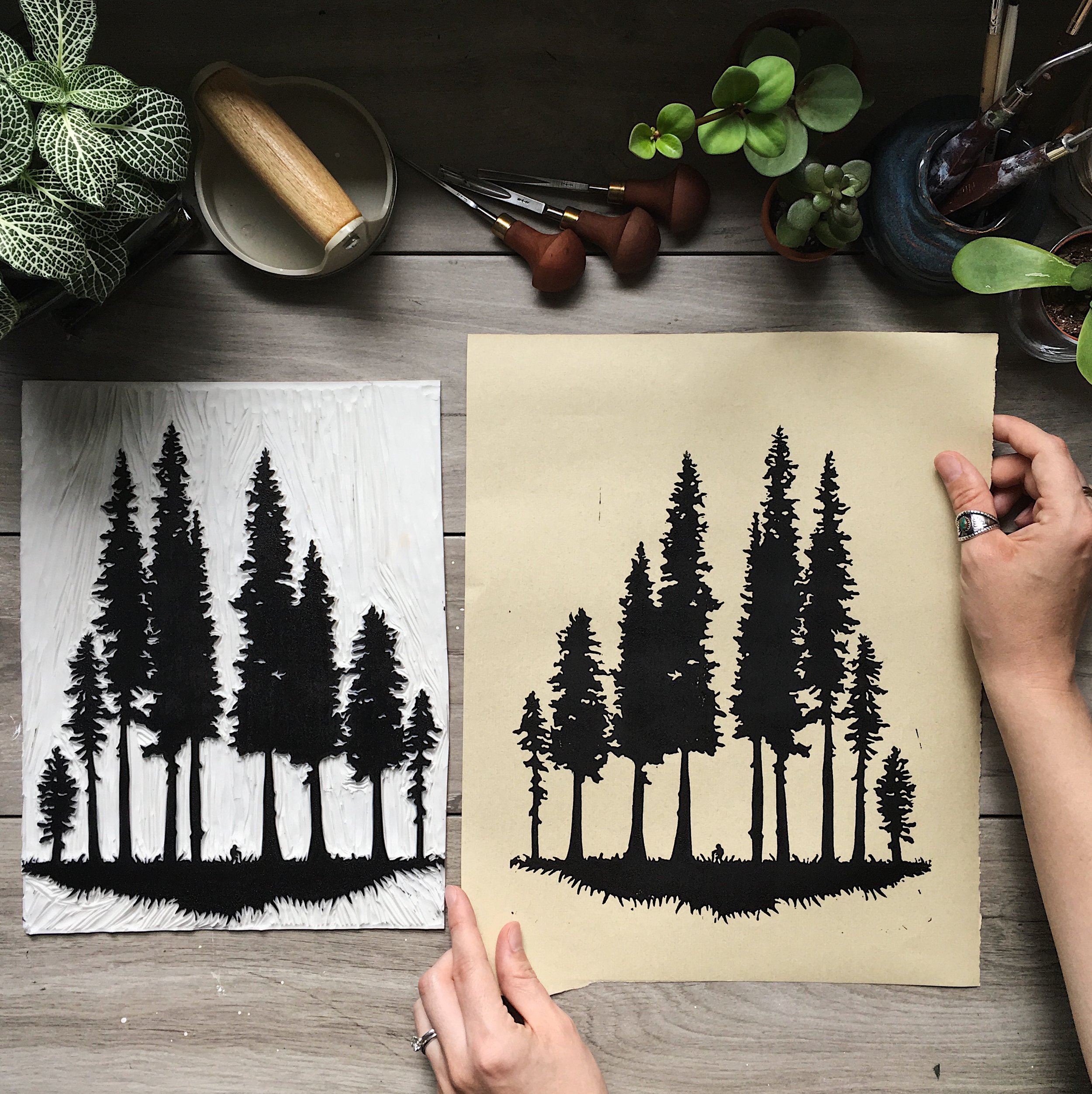 And Always Wander
"And Always Wander" is an original block print, featuring a tiny hiker trekking amongst giant redwoods. The title comes from my belief that, no matter what we do in our daily lives, we should always create free time for exploration, for little unscripted journeys to refresh our souls. The image was first sketched and then carved from a single block, and each print is hand-pressed on fine paper, including light and textured Nideggen (natural), Rives cotton rag (off-white or grey), or 300g cold-pressed watercolor (white).
Image is just under 9"x12" with signature and title at the bottom, perfect for a matted frame. Full sheet of paper is approximately 11" x 14". Each sheet is hand-cut, and may feature slightly uneven or deckled edges.

Due to the handmade nature of blockprinting, each print will be unique and may differ slightly from the pictured original. Rest assured, care will be taken to guarantee you love your print!

This print is UNFRAMED.